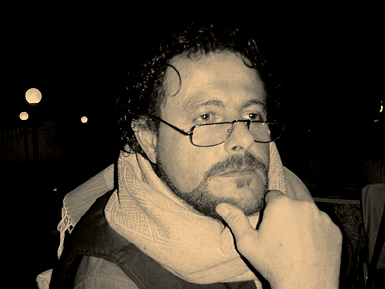 See the catalogue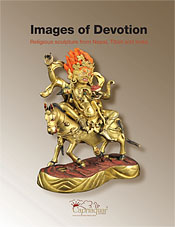 about

I made my first trip to India, a country which had always
fascinated me, and which I'd dreamed of from an early age, in 1981.

During my frequent stays as a traveller, I had the opportunity to
mix with the people of this country, savour their culture and share
the philosophy of life which has always made the
peoples of the east so extraordinary.

Over the years, I have visited a large part of this marvellous
country, my heart becoming immensely fond of and wrapped up in
its thousand year cultures, temples, art, the never-ending misery
of a people proud of its knowledge and traditions.

In 1983, I founded Capriaquar
with the aim of conveying my love and passion for this
extraordinary figurative art form to the western world.

Over the years, I have continued to study Indian art, which
continues to instill strong feelings in me even today. During my
lengthy stays, I became passionate about Tibetan and Nepalese
art which continues to drive me to find pieces which express the
deep beliefs of these peoples;

The pleasure of discovery, then of
the purchase and lastly of proposing that which has always been,
in me, the urge to know.